Events of Interest, Vancouver
** CLICK Posters for more INFO! **
---
Wild Things: The Power of Nature in Our Lives
June 28, 2018 through September 2019
Museum of Vancouver, 1100 Chestnut St.
MOV and Nature Vancouver proudly present Wild Things: The Power of Nature in Our Lives, an exhibition that delves into the life stories of local animals and plants—how they connect with each other and how people connect with nature in the city. Stories of encounters with wildlife will be told through the eyes of biologists, psychologists, urban planners, Indigenous people and Vancouver-based nature lovers. Scenic design, videos, taxidermy, crowd sourcing technologies and the display of natural specimens will bring these stories to life. The immersive nature of the exhibition environment combined with hands-on activities will encourage you to reflect on and engage in a mutualistic relationship with nature.
---
GUO PEI: COUTURE BEYOND
OCTOBER 13, 2018 - JANUARY 20, 2019
Vancouver Art Gallery
Guo Pei: Couture Beyond is the first Canadian exhibition devoted to the work of Guo Pei, China's preeminent couturière. This mid-career survey features more than forty complete looks from Guo Pei's most iconic runways from 2006 to 2017. In her theatrical, extravagant creations, Guo Pei combines contemporary aesthetics, production methods and materials with ancient tradition, evoking Chinese history and mythology in her craft techniques, fabric selection and imagery. The exhibition provides a comprehensive overview of her evolution as a designer as well as her contribution to global fashion culture.
Organized by the Vancouver Art Gallery in collaboration with SCAD FASH Museum of Fashion + Film and curated by Diana Freundl, Associate Curator, Asian Art and Stephanie Rebick, Associate Curator.
---
EXPERIENCE FLYOVER AMERICA!
NOVEMBER 1-21, 2018
Canada Place
From November 1 to 21, soar over some of America's must-see destinations including Hawaii, Alaska, New York and more! This exhilarating 10-minute flight ride showcases 25 incredible locations in a way you've never seen them before. Tickets: $28.05 ONLINE
---
Broadway's Newest Smash Hit BEAUTIFUL–THE CAROLE KING MUSICAL
NOVEMBER 13-18, 2018
THE QUEEN ELIZABETH THEATRE
Producers Paul Blake and Sony/ATV Music Publishing announce that the Tony & Grammy Award-winning Broadway hit Beautiful—The Carole King Musical, about the early life and career of the legendary and groundbreaking singer/songwriter, will make its Vancouver premiere at The Queen Elizabeth Theatre for one week only, November 13-18, 2018. To purchase tickets, ONLINE or call 1-855-985-5000. Group orders of 10 or more may be placed by calling 1-800-889-8457. Ticket prices start at $30.50.
---
DanceHouse – Akram Khan Company: Chotto Desh
Nov 21-24, 2018 8pm
Nov 22 8pm will be in French.
Nov 24, 2018 2pm
The SFU Goldcorp Centre for the Arts, 149 W Hastings St.
DanceHouse Invites Audiences to the Vancouver Premiere of Akram Khan Company's award-winning solo, Chotto Desh – loosely based on Khan's childhood raised under the stern eye of his authoritarian father. Revered UK choreographer Akram Khan and acclaimed children's theatre Director Sue Buckmaster fuse kathak, storytelling, mime, and interactive animation, to create a bewitching tale of a young man's dreams and memories growing up in Britain and Bangladesh. This charming work for adults and children ages seven and up, will address the complex relationship between parent and child, as well as timely concepts of home, identity, and belonging in our multicultural world. Tickets from $35 ONLINE
---
Vancouver Christmas Market
NOV 21 TO DEC 24, 2018
Fairmont Pacific Rim at 1038 Canada Place
Since 2010, the Vancouver Christmas Market has delighted Vancouverites and visitors to the city with authentic German-inspired festivities. Combining colourful décor, authentic gifts, savoury food & drink, and family entertainment, the yuletide celebration creates the perfect atmosphere to mix & mingle with friends & family, take in a quick drink after work, and observe a wide variety of cultural activities and entertainment. Tickets: $10 ONLINE, $12 at the door
---
Amicus Club Presents Dinner and Live Music w. Jayleen Stonehouse
Friday Nov 23, 2018 8-10pm
The Columbia - AMICUS CLUB - PERFORMING ARTS, 530 Columbia St.
This is a dinner and live show event with Jayleen, who has been called a female James Brown with a raspy blues quality to her voice very rarely found. Jayleen has performed all over the world, but has been a local Vancouver musician for over twenty years. Michael Creber is a pianist, film composer, arranger, producer and was a Grammy-nominated artist who was dubbed "a cross between Floyd Cramer and Thelonius Monk". Ticket from $40 ONLINE
---
CHRISTMAS IN HARRISON HOT SPRINGS
LIGHTS ONTHE LAKE
Nov 24, 2018 to Jan 28, 2019
Illuminated streets, painted storefront windows, Christmas trees lining the plaza, and Sasquatch Christmas storytelling at,nearby, Harrison Lake Hotel will have everyone loving the Christmas feels. 


The Christmas TreeTrail
Nov 23, 2018 to Jan 13, 2019
A self-guided, 2.5 km tour -- takes visitors through Harrison Village. Enjoy seasonal favourites at coffee shops and bistros, and discover unique Christmas gifts at our boutique shops. During the four weeks leading up to Christmas, we are also awarding weekly giveaways! 


Holiday Train
Dec 17, 2018
Supporting local food banks across the country, the Holiday Train stops in Agassiz on December 17th at 5:05 pm across from the Agra Centre on Pioneer Avenue, West of Highway 9. Musical guests include Sam Roberts Band, Kelly Prescott, and Tracey Brown. Be sure to bring a non-perishable food item.
---
EMV Presents Bach Collegium Japan – Bach, Handel, Vivaldi
Sunday Dec 9, 2018 3pm
Chan Centre for the Performing Arts, 6265 Crescent Road
Early Music Vancouver presents Bach Collegium Japan (BCJ) – Bach, Handel, Vivaldi on December 9, 2018 at 3pm at the Chan Centre for the Performing Arts at UBC. Widely recognized as one of the world's leading ensembles specializing in the works of J.S. Bach and his contemporaries, Bach Collegium Japan and acclaimed British soprano Joanne Lunn, led by music director Masaaki Suzuki perform a concert of music by J.S. Bach, Vivaldi, and Handel, as well as of shorter works by Conti, Marcello, and Telemann. Tickets from $18 ONLINE
---
THE ILLUSIONISTS – LIVE FROM BROADWAY
January15 – 20, 2019
The Queen Elizabeth Theatre
Tickets on-sale Monday, November 26 @ 10am

Full of hilarious magic tricks, death-defying stunts and acts of breathtaking wonder, THE ILLUSIONISTS has shattered box office records worldwide and thrilled audiences of all ages with a mind-blowing spectacular showcasing the jaw-dropping talents of five of the most incredible illusionists on earth. ONLINE
---
---
Vancouver Artgallery
Housing a permanent collection of more than 10,000 artworks and featuring an ongoing rotation of world-class visiting exhibitions, the Vancouver Artgallery is a must-see stop for locals and visitors to Vancouver. Visit their web site for full details on current and upcoming events. www.vanartgallery.bc.ca 
---
FlyOver Canada
The ultimate flying ride experience, FlyOver Canada delivers an awe-inspiring trip across Canada from coast to coast, utilizing state-of-the-art technology to reveal some of Canada's most awe-inspiring sights. Conveniently located at Canada Place in the heart of downtown Vancouver. www.flyovercanada.com 
---
Bill Reid Gallery of Northwest Coast Art
The Bill Reid Gallery is named after Bill Reid (1920 – 1998), the acclaimed Haida master goldsmith, carver, sculptor, writer, spokesman and one of Canada's greatest artists. The Gallery is devoted to understanding and appreciating contemporary Aboriginal art of the Northwest Coast. 639 Hornby St. 604.682.3455 
http://www.billreidgallery.ca/ 
---
The Cultch
1895 Venables St. (& Victoria Dr.) 
When the Vancouver East Cultural Centre (affectionately named "The Cultch" by its patrons) opened its doors for the first time, it was for a successful two week run of the Anna Wyman Dance Company. Since then, The Cultch's dedication to presenting contemporary theatre, dance and music have developed its reputation as one of Vancouver's finest cultural treasures. Its warmth and dedication to the arts have earned its place in the heart of the Vancouver community. Check out What's On and more: http://thecultch.com 
---
Tickets Tonight
Your source to entertainment, Tickets Tonight is Vancouver's only day-of, half-price ticket booth, and is a full-service Ticketmaster outlet. Located in the main Touristinfo Centre at 200 Burrard Street in downtown Vancouver, Tickets Tonight sells tickets to select independent productions, special events and to all shows sold by Ticketmaster. Visit www.ticketstonight.ca 
---
Vancouver's annual international fire works competition takes place at English Bay, in the West End. Four nights of world class displays, two of which fall within Pride week. Starts from 10pm
Summer 2019: http://hondacelebrationoflight.com/  
No charge to attend, but be prepared for very large crowds.   
---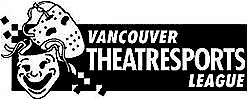 Vancouver Theatresports League

Upgrade discounts available.
Shows at the various venues on Granville Island.
Visit www.vtsl.com for up to date programming information. 
Tickets can be purchased through Ticketmaster at 604-280-4444 or The Arts Club Box Office at 604-687-1644