Events of Interest, Vancouver
** CLICK Posters for more INFO! **
---
Wild Things: The Power of Nature in Our Lives
June 28, 2018 through September 2019
Museum of Vancouver, 1100 Chestnut St.
MOV and Nature Vancouver proudly present Wild Things: The Power of Nature in Our Lives, an exhibition that delves into the life stories of local animals and plants—how they connect with each other and how people connect with nature in the city. Stories of encounters with wildlife will be told through the eyes of biologists, psychologists, urban planners, Indigenous people and Vancouver-based nature lovers. Scenic design, videos, taxidermy, crowd sourcing technologies and the display of natural specimens will bring these stories to life. The immersive nature of the exhibition environment combined with hands-on activities will encourage you to reflect on and engage in a mutualistic relationship with nature.
---
FlyOver America & FlyOver Canada
March 1 – April 14
Canada Place

Our dual ride ticket is back during the run of FlyOver America. Book a dual ride ticket now to save 50% off the second ride—that means when you book online you save over 35% on each ticket!
First you'll experience FlyOver Canada, a journey of discovery from coast to coast across Canada. Then, stay seated to glide, dive, swoop and soar over the heart of some of America's most beautiful landscapes, for a total ride time of 17-minutes! Tickets: $42, BC Resident $37 ONLINE
---
Vancouver International Dance Festival 2019
March 4 to 30, 2019
Several Theatres

The Vancouver International Dance Festival (VIDF) is a social-profit, artist-run organization dedicated to supporting and furthering the art of culturally diverse contemporary dance. Each year the Festival scours the globe, and its own backyard, to assemble a month of emotionally rich and intellectually stimulating dance expressions. In doing so, the Festival functions as an important link between Vancouver and a vibrant, international community of artists, ensuring world-class contemporary dance will always have a place in the hearts and minds of Vancouver audiences. Tickets from $20-$35 ONLINE
---
Calderón's GOLDRAUSCH Pans for Gold and Laughs!
March 14 - 30, 2019 7:30pm
Frederic Wood Theatre, 6354 Crescent Rd. Vancouver

Renowned Chilean Playwright/Screenwriter/Director Guillermo Calderón has gone wild within Swiss modernist Blaise Cendrars' novel Gold (1925) about the opportunistic Johann August Sutter. A film within a play, premiered in 2017, GOLDRAUSCH is a comedy with music that journeys through film director Oskar's efforts to make a film about the man who started the Gold Rush Fever of 1848: the "Emperor of California". Mixed with classic country and Mexican banda songs, GOLDRAUSCH is the story of rampant jealousy, greed, and ambition run amok as dueling actors fight for their close-ups in Oskar's magnum opus. Price: Adults $24.50; Seniors $16.50; Students $11.50 ONLINE
Kicking off the 2019-2020 Broadway Across Canada Season is the return of Jonathan Larson's Tony Award®-winning masterpiece RENT 20TH Anniversary Tour. Next in line, WAITRESS, an empowering and uplifting musical featuring original music and lyrics by 6-time Grammy nominee Sara Bareilles. Followed by DEAR EVAN HANSEN, winner of six 2017 TONY® Awards including Best Musical and the 2018 GRAMMY® Award for Best Musical Theatre Album. Next in line is FINDING NEVERLAND the enchanting Broadway musical set to soar into Vancouver. Finishing off the season with our season option, WICKED the untold true story of the Witches of Oz. Four show Season packages start at $193 and are available today for existing 2018-2019 subscribers and on sale now ONLINE or by calling our subscriber hotline at 1866.542.7469.
---
---
Vancouver Artgallery
Housing a permanent collection of more than 10,000 artworks and featuring an ongoing rotation of world-class visiting exhibitions, the Vancouver Artgallery is a must-see stop for locals and visitors to Vancouver. Visit their web site for full details on current and upcoming events. www.vanartgallery.bc.ca 
---
FlyOver Canada
The ultimate flying ride experience, FlyOver Canada delivers an awe-inspiring trip across Canada from coast to coast, utilizing state-of-the-art technology to reveal some of Canada's most awe-inspiring sights. Conveniently located at Canada Place in the heart of downtown Vancouver. www.flyovercanada.com 
---
Bill Reid Gallery of Northwest Coast Art
The Bill Reid Gallery is named after Bill Reid (1920 – 1998), the acclaimed Haida master goldsmith, carver, sculptor, writer, spokesman and one of Canada's greatest artists. The Gallery is devoted to understanding and appreciating contemporary Aboriginal art of the Northwest Coast. 639 Hornby St. 604.682.3455 
http://www.billreidgallery.ca/ 
---
The Cultch
1895 Venables St. (& Victoria Dr.) 
When the Vancouver East Cultural Centre (affectionately named "The Cultch" by its patrons) opened its doors for the first time, it was for a successful two week run of the Anna Wyman Dance Company. Since then, The Cultch's dedication to presenting contemporary theatre, dance and music have developed its reputation as one of Vancouver's finest cultural treasures. Its warmth and dedication to the arts have earned its place in the heart of the Vancouver community. Check out What's On and more: http://thecultch.com 
---
Tickets Tonight
Your source to entertainment, Tickets Tonight is Vancouver's only day-of, half-price ticket booth, and is a full-service Ticketmaster outlet. Located in the main Touristinfo Centre at 200 Burrard Street in downtown Vancouver, Tickets Tonight sells tickets to select independent productions, special events and to all shows sold by Ticketmaster. Visit www.ticketstonight.ca 
---
Vancouver's annual international fire works competition takes place at English Bay, in the West End. Four nights of world class displays, two of which fall within Pride week. Starts from 10pm
JULY 27, JULY 31, AUG 3, 2019
Summer 2019: http://hondacelebrationoflight.com/
No charge to attend, but be prepared for very large crowds.   
---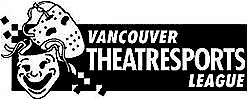 Vancouver Theatresports League

Upgrade discounts available.
Shows at the various venues on Granville Island.
Visit www.vtsl.com for up to date programming information. 
Tickets can be purchased through Ticketmaster at 604-280-4444 or The Arts Club Box Office at 604-687-1644